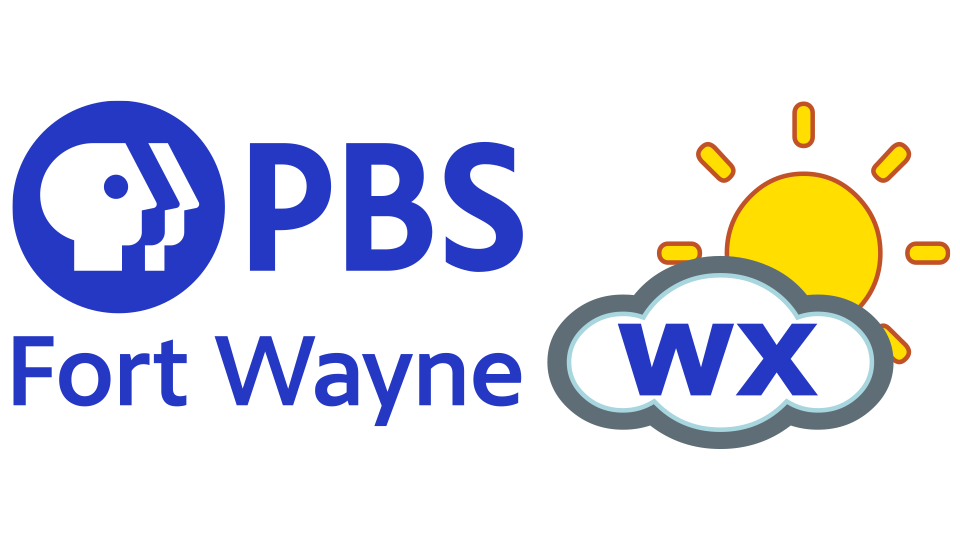 Northeast Indiana's only broadcast weather radar
PBS Fort Wayne Wx: 39.5
Our 24/7 Weather Radar information channel known as PBS Fort Wayne Wx, began broadcasting at 12:01am July 1, 2019 on broadcast channel 39.5. Prior to this, our region did not have a live, free over-the-air weather channel providing this vital public service to area viewers. PBS Fort Wayne Wx shares local and national. global satellite views, screens with daily forecasts plus other climatic information visually along with National Weather Service Audio from the regional office in North Webster, Indiana.

When a severe weather watch or warning for the PBS Fort Wayne service area occurs, the radar view shifts to full-screen view of the current radar situation. In addition, scrolling type at the bottom of the screen will change and provide vital information for viewers as these events occur and evolve.
While this channel is currently available to area viewers using standard broadcast (over-the air antenna television), it is hoped that cable providers and other pay TV services such as Comcast/Xfinity, Frontier, Time/Warner and others will add this public service channel to their lineup, even though they are not obligated to do so.